公告进程时间:2023-05-20
In order to organize international competition with high standards and quality, and promote the development of a world-class cultural engine with premium, diverse spatial features for the Dongjiaotou Area, International Competition For the Planning and Architectural Concept Design Of CITIC Shenzhen Dongjiaotou Project (Tentative Name) is officially launched, steered and supervised by Nanshan Administration of Planning and Natural Resources Bureau of Shenzhen Municipality, hosted by Shenzhen Zhen Wah Harbour Enterprises Ltd., undertook by CITIC and organized by Urban Planning and Design Institute Of Shenzhen, registration is now open to design teams all around the globe.
Dongjiaotou Project ("the Project" for short) lies at the hub of Shenzhen Bay in Guangdong-Hong Kong-Macao Greater Bay Area (GBA), an important fountainhead of Shenzhen's reform and opening up. Blessed with great natural wealth involving mountain, sea, river and bay, and adjoining Shenzhen Bay Port and Shenzhen Bay Bridge, Dongjiaotou Area is envisioned as a gateway to Shenzhen and Hong Kong prioritizing ecological conservation and embracing both mountains and seas.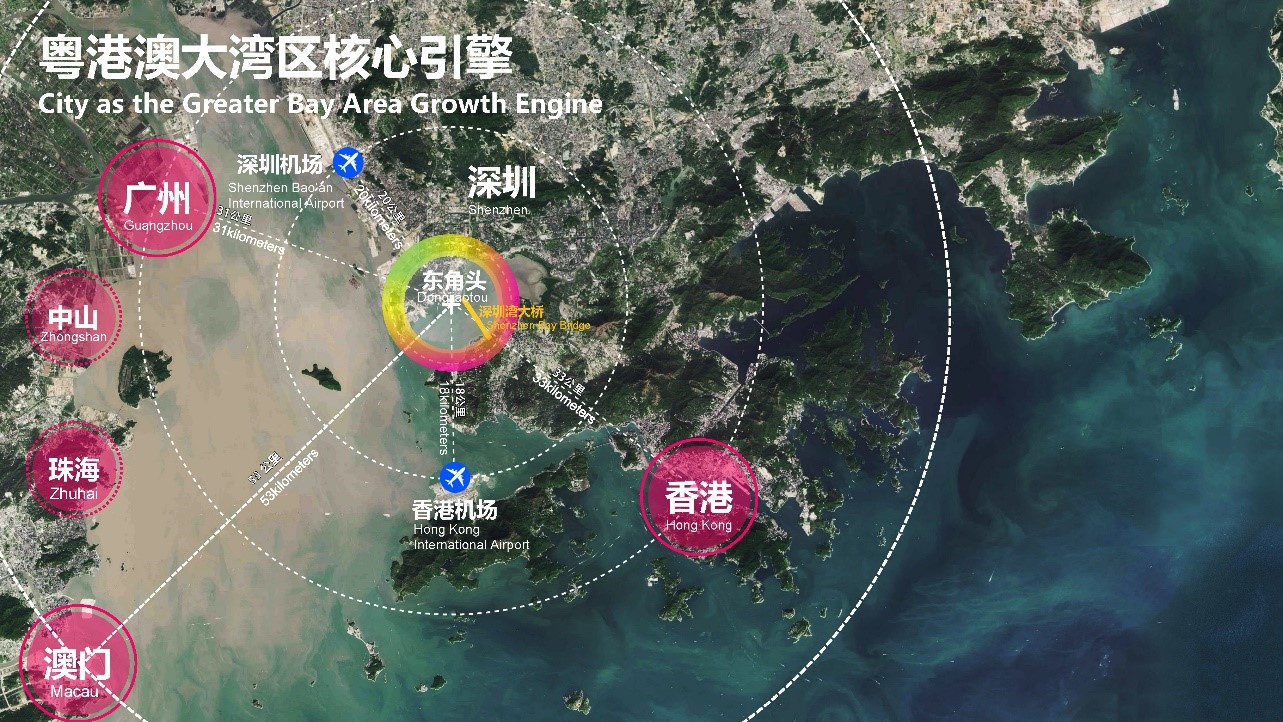 Located in Shekou Sub-district, Nanshan District, Shenzhen, the Project is planned as an important urban node on the Shenzhen Bay coastline at the southern end of Shenzhen's land area. The site is adjacent to well-established residence communities such as "MASTERPIECE DE JADE" and "Ocean City Garden" on the north, Shekou Mt. Park to the west, Shenzhen Opera House, one of Shenzhen's iconic major basic public cultural facilities, to the south across a road, and Shenzhen Bay Port to the east. It overlooks Shenzhen Bay and Hong Kong across Wanghai Road.
Guided by the development goals of Dongjiaotou Area and leveraging the existing ecological resources of the Area, the world-class cultural resources of Shenzhen Opera House, and well-established supporting facilities, the Project is expected to reshape the spatial structure of Shenzhen Bay Area, develop the project area into an agglomeration for performing arts industries and an "urban parlor" for international coastal life, and eventually create a world-class cultural engine with premium, diverse spatial features for the GBA.