公告进程时间:2020-03-18
Overview of Shenshan Special Cooperation Zone of Shenzhen Municipality
On September 21, 2017, Guangdong Provincial Committee of the CPC and the People's Government of Guangdong Province issued 'Reply to the Adjustment Plan on System of Organization of Shenshan Special Cooperation Zone' (GPC [2017], No.123) which decided that Shenshan Special Cooperation Zone Party Work Committee and Management Committee were changed to representative offices of Shenzhen Municipal People's Government, and to build Shenshan Special Cooperation Zone (hereinafter referred to as 'Shenshan Cooperation Zone') into an economical function district led by Shenzhen according to the '10+1' model (10 districts of Shenzhen and Shenshan Cooperation Zone). And on December 16, 2018, the CPC Work Committee and Management Committee of Shenshan Special Cooperation Zone of Shenzhen Municipality were officially established. Since then, Shenshan Cooperation Zone has embarked on a new construction and development era dominated by Shenzhen.
Located on the eastern coast of city cluster in Guangdong-Hong Kong-Macao Greater Bay Area, Shenshan Cooperation Zone is 60km away from Shenzhen and covers an area of 468.3km2 with a registered population of 76,500, of whichbuilt-area is 26km2. By 2035, 135km2 of Shenshan Cooperation Zone will be devoted to construction area, the population size will reach 1.5 million, and public auxiliary facilities will be equipped to meet needs of3 million people.As an important strategic node, through which Guangdong-Hong Kong-Macau Greater Bay Area radiates to town clusters of east Guangdong Province, Shenshan Cooperation Zone has undertaken the significant mission of 'promoting regional coordination, becoming a cooperation demonstration zone, and insisting on innovation', and is striving to build itself into the eastern gateway of Guangdong-Hong Kong-Macau Greater Bay Area, a new center of the eastern Guangdong coastal economic belt, an innovation and development zone of Shenzhen, and a new modern, international coastal smart city by adhering to be people-oriented, insisting on ecological priority and green development, and seeking a new and high-level development with international perspectives.
Project Overview
As the largest river in Shenshan Cooperation Zone, Chishi River originates in the northern mountain area, and runs southward through the whole urban area and into the Red Bay by Xiaomo Town, with a total length of about 36.8km and a total drainage area of 382km2.
Guided by the concept of ecological civilization in the new era, the area along Chishi River shall not only achieve disaster risk reduction and prevention, but also focus on symbiotic development between the city and river, so as to help Shenshan Cooperation Zone to achieve its overall goal of becoming a new modern, international coastal smart city. And its spatial values reside in:
1) Important safeguard of water safety: with multiple rivers gathering in the central urban area, it provides important buffer space to resist the floods through constructing integrated flood control works.
2) A core ecological landscape corridor in the region: there are multiple ecological elements such as mountains, native woodland, habitats for birds, coastal wetland, and beach, etc., gathering here to construct a systematic linear natural landscape.
3) A special exhibition belt of urban-rural integration: it connects existing rural area with newborn urban area, and brings an experience of 'Shenshan Taste" that was born with mountains and waters and integrates urban and rural areas.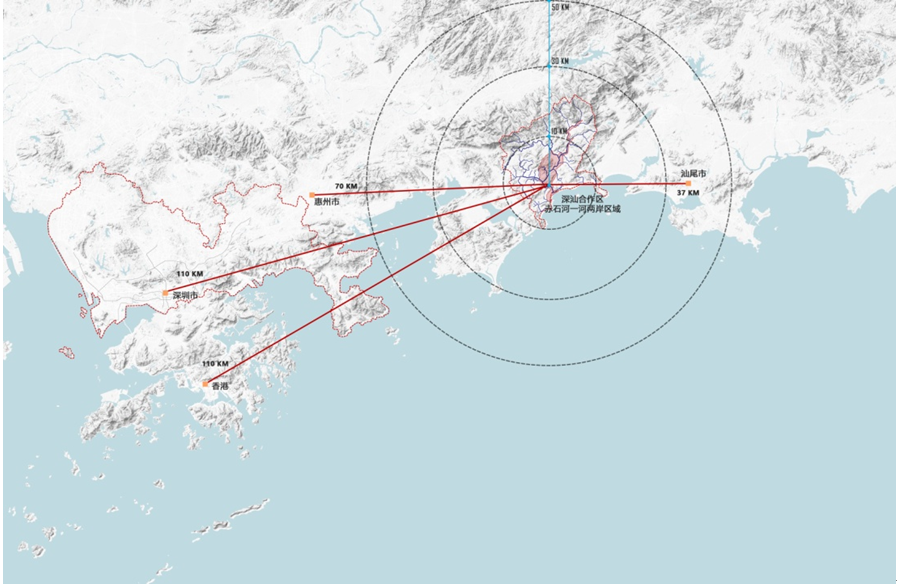 Location of Chishi River in Shenshan Special Cooperation Zone of Shenzhen Municipality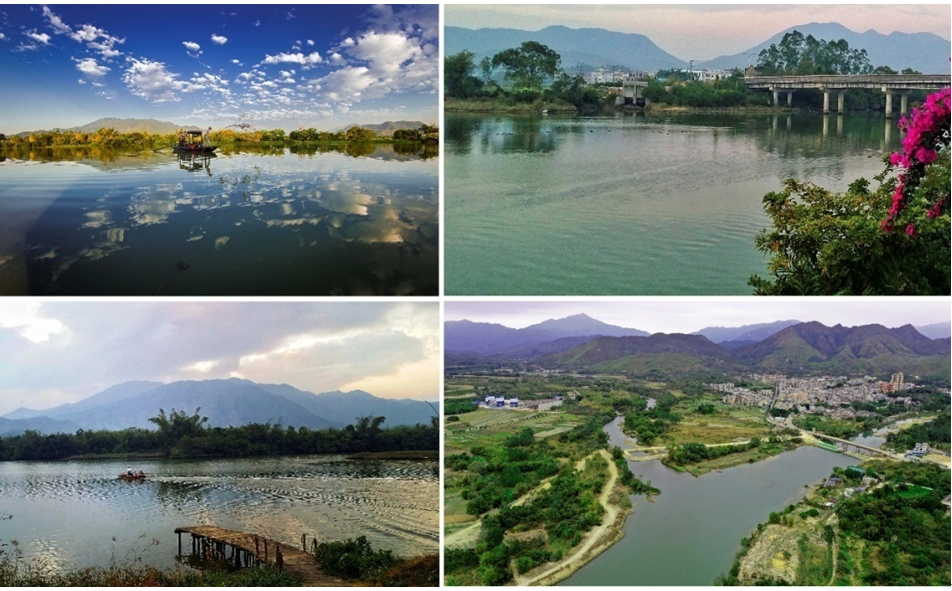 Current Situation of Chishi Riverside
In this context, Shenshan Special Cooperation Zone Management Commission of Shenzhen Municipality and the Planning and Natural Resources Bureau of Shenzhen Municipality are jointly organizing the International Consultation on the Planning and Design of Chishi Riverside, and hopes to establish a development framework with international vision and innovative concept, so as to establish a waterfront lifestyle and improve waterfront landscape on the basis of ensuring water safety, water ecology and water environment.